This is how it all started
On 5 September 1940, her Excellency Lady Zara Gowrie, wife of the then Governor-General of Australia opened the Lady Gowrie Child Centre in Victoria Park, at a public gathering.
During the years 1939 to 1940, six centres were opened across Australia, one in each state. These centres were originally established by the Australian Commonwealth Government as demonstration centres for children, educators and programs. Because of the inspiration provided by Lady Zara Gowrie, it was decided that each of the six centres would bear her name.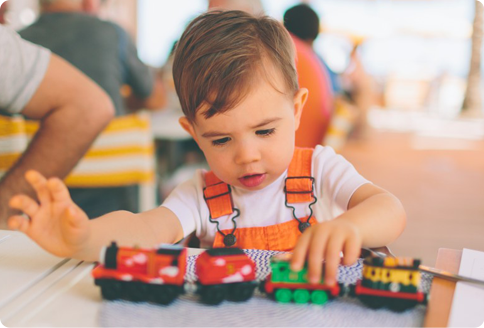 Gowrie in WA
Gowrie WA operates three early childhood education and care centres, employing educators and support staff that are passionately committed to building secure, trusting and strong relationships with children and families. Our adherence to the Early Years Framework and National Quality Standards is something we are proud of as is the dedication we have for ensuring children are provided with the very best care and education while growing and developing through the early years of life.
Gowrie WA also operates two family and community centres, located in Leeming and Karawara. These multi-faceted service models incorporating the community hub concept, provide a range of integrated services and programs for children, families and the community. Vacation care, playgroups, dance classes, information sessions, church groups, other like-minded organisations, language classes, craft groups and Gowrie initiated and implemented programs all share in the buzz that can be seen and felt in our family and community centres.
For our children, families and community
With our early established high quality childhood education and care centres, and dedicated family and community centres, Gowrie WA provides healthy and nurturing learning environments for our children, families and community, built on the foundations and dreams of both Lady Zara Gowrie and the wonderful educators and support staff that make Gowrie what it is today.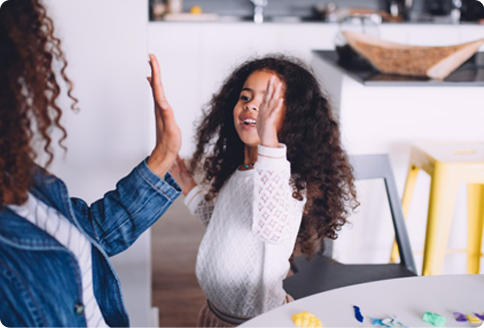 Our strategic plan
These are the four key focus areas in our strategic plan:
Expanding the model of learning in the early years.
Being leaders in the development and implementation of innovative early years and community programs.
Commit to being relevant and responsive to community needs.
Organisational agility to learn, develop and respond to children, families and community.
Annual report & documents
The Board of Directors
The Gowrie WA Board is comprised of six directors who are dedicated to supporting the organisation. The Board meets monthly to ensure the strategic direction and overall progress of Gowrie WA remains true to our vision, purpose and values.
It is with gratitude that we thank the Gowrie WA Board for their continued support, encouragement and dedication.
Simon White
Chairperson

Simon is an employee relations consultant working for an employer association in the resources sector. He has experience working with clients across a wide range of industries in the field of employee relations for the last 17 years. Simon holds a Master's Degree in Human Resource Management plus a Business Degree with a double major in Industrial Relations and Management. Simon joined the Gowrie WA Board in March 2013
With a young family, Simon supports the role and services offered by Gowrie WA and is excited to be involved in its growth.

Jodie Holbrook
Deputy Chairperson

Jodie joined the Gowrie WA Board in March 2013. Jodie has worked to support the development of communities for the past 15 years in both government and non-government positions. She is committed to the development of accessible quality services for children and their families. Jodie believes in the need for greater investment and integration of early year's services across Western Australia, especially in rural and remote areas.
As a mother of two young boys who have both experienced the services the Gowrie offer, Jodie is equipped to support the Gowrie WA organisation with firsthand experience, and a wealth of knowledge and expertise.

Rohan Wallace
Board member

Rohan joined the Gowrie WA Board in February 2012. He is married to Kristina and is the proud father of three daughters. Rohan and Christina have accessed Gowrie WA early education and care centres to provide child care for their daughters. It is through this experience that Rohan feels passionate about fulfilling the vision of Gowrie WA to ensure we work together to provide healthy and nurturing learning environments for our children, families and community.
Rohan brings a wealth of knowledge to Gowrie WA through his experience as a patent attorney at his owned and operated practice.

Alex Lustig
Board member

Alex joined the Gowrie Board in February 2013.  He has practiced law for 16 years and is a partner of Jackson McDonald (Perth's largest independent law firm). Like the other Board members, Alex is passionate about access to high quality education in the early years as well as ensuring related services are available. He is a Fellow of Leadership WA and brings to the Board experience in governance in the not for profit sector and legal skills in the area of insurance, risk and occupational safety and health. Alex believes in Gowrie's mission and is excited to be part of it.
In his spare time, he chases his three young children and tries to remember what his wife has asked him to do.

Michelle Owens
Board member

Michelle joined the Gowrie WA Board in June 2019.  She has been administering State taxes with the Department of Finance for over 16 years and currently manages changes to the State tax laws for the benefit of the Western Australian community. As a Fellow of Leadership WA, Michelle is committed to using her expertise in government administration to improve outcomes in the not-for-profit sector.  She gained a particular passion for early childhood learning and education after becoming a step parent in the last few years and is excited to be able to contribute to Gowrie's vision and purpose. Michelle spends her spare time gardening with her husband, chasing after their two cheeky beagles, and playing with her young step daughter.

Shanaeya Sherdiwala
Board member

Shanaeya joined the Gowrie WA Board in June 2019. Shanaeya has been in the public service for over 12 years in a number of policy and advisory roles and has spent the last seven years as Chief Financial Officer of a range of State Government departments. She holds a Masters Degree in Economics and is a Certified Practising Accountant (CPA).

Having recently had a young son who is currently in full time care, Shanaeya feels passionately about making quality early education and nurturing care available to all families with young children. Shanaeya is committed to Gowrie WA's long term growth whilst ensuring the organisation delivers its vision and purpose.
Our Leadership Team
Tonia Westmore
Chief Executive Officer

Tonia's career spans well over 30 years. The roles she has held have always focused on her passion and dedication to children, families and community. Tonia's experience includes owning and operating early childhood education and care centres in the mid 1990's, over two decades working in the not for profit sector to better the lives of children, a background in lecturing and training in children's services, and working in the disability arena with children and young people. Tonia is the author of a children's book written to support the inclusion of children with disabilities.

Tonia was born in Perth and spent much of her childhood and teenage years growing up in cities and towns throughout Western Australia. Married to Ian and a very proud and loving mum and momo (grandmother), Tonia enjoys spending time with her family and dabbling in projects where she can use her creativity.

Tonia's strong alignment to Gowrie WA's vision, purpose and values has enabled her to lead Gowrie WA through the process of re-establishing itself as a leader within the early childhood education and care sector and within the development and delivery of community services. Tonia looks forward to working with our team each day, to strive for high quality and purposeful outcomes for children, families and community, and to fulfil the vision, values and purpose of Gowrie WA.

Paula Simpson
Finance Manager

Paula grew up in a small town in East England and studied accounting at Loughborough University in the United Kingdom. After graduating, Paula spent seven years working in commercial finance roles in London before heading to Australia on a working holiday visa in 2002. On this trip, Paula fell in love with Perth and decided to make the move permanent. She has never looked back.

Paula has worked in Finance for a diverse range of Western Australian companies including a Margaret River winery and a salt mining company.

Paula is now a proud mother to two wonderful young children and is delighted to be working with an organisation that shares her values and desire to make learning accessible to all children.

Mish Taylor
Community Programs Manager

Mish's desire to work with children, families and the community has been with her from a very young age. Mish commenced her career working part-time in Outside School Hours Care while completing her final years of high school. Upon completing high school, Mish commenced her studies in Early Education and Care while continuing to work in the sector. In 2012, Mish commenced at Gowrie working at our Karawara Early Learning Centre and later at Leeming Family and Community Centre. In July 2014 Mish was awarded the role of Community Programs Manager. Mish works across our Leeming and Karawara Family and Community Centres where her passion for making a difference to the lives of all, is comfortably aligned with Gowrie WA's vision to inspire learning and innovation in children, families and the community.

When not at work, Mish loves spending time with her beautiful young daughter and infant son, her partner and her family; all of who she holds dear, including her very spoilt English staffy. Mish looks forward to a fulfilling career at Gowrie and continuing to love her role, and the wonderful team at Gowrie.

Asher Roberts
Coordinator, Gowrie Early Learning Centres

Asher's began her working career in early 2013 where she worked as an education assistant in mainstream and special needs primary schools. In 2014, Asher transitioned to the outside school hours care sector where she worked her way up to managing multiple services and sites as a Regional Operations Coordinator. Asher began working at Gowrie in 2018, completing her Diploma in Early Childhood Education and Care soon after. Over her time with Gowrie, Asher has worked in several roles that have given her the innate ability to understand and experience each level of responsibility. The skills and knowledge Asher has developed across her career to date, are a testament to the role she now holds at Gowrie as the Coordinator of Gowrie Early Learning Centres.

Asher's passion for children aligns strongly with the Gowrie purpose and values ensuring that children are nurtured to reach their full potential in their early years with the support of educators, their families and the wider community.  To further extend her knowledge of children and their development, Asher is studying a Bachelor of Education, Early Childhood and Primary, where she continues to put her learnings in to practice to guide and lead quality care and education for young children.

Outside of Gowrie, Asher enjoys spending time with her partner, her plants and her American Staffy, Myla.